Out now in the Metropolis M Books Series: The Postresearch Condition, with contributions from Peter Osborne, Hito Steyerl, Vytautas Michelkevičius, Florian Cramer, Terike Haapoja, EARN Working Groups, Rachel Armstrong, Amanda Beech, Denise Ferreira da Silva, Irit Rogoff – Editor Henk Slager, Final Editor Annette W. Balkema.
CONTENTS
Editorial
Henk Slager (HKU University of the Arts, Utrecht)
No Going Back—But Not Forward to There Either. Once More on Art and/as Research
Peter Osborne (Kingston University, London)
Response: Hito Steyerl (Berlin University of the Arts)
Postresearch Publishing and Writing: Atlas of Diagrammatic Imagination
Vytautas Michelkevičius (Vilnius Academy of Art)
Artistic Research—dead on arrival?
Florian Cramer (Willem de Kooning Academy, Rotterdam)
Vulnerability, Animality, Community
Terike Haapoja (Parsons New York)
The Postresearch Condition. EARN Working Groups
Methodologies (co-organizer: Uniarts, Helsinki)
Sustainability (co-organizer: UCL London/Slade School of Fine Art)
On Value (co-organizer: Luca School of Arts, Brussels)
Politics of Aesthetics (co-organizer: Academy of Fine Arts, Vienna)
Curatorial Studies (co-organizer: HDK-Valand, Gothenburg University)
Embodying Knowledge: On Trust, Recognition, Preferences
Rachel Armstrong (Newcastle University) and Rolf Hughes (KU Leuven)
Art's Intolerable Knowledge
Amanda Beech (CalArts, Los Angeles)
Corpus Infinitum—a thought experiment
Denise Ferreira da Silva (University of British Colombia, Vancouver)
Not Yet
Irit Rogoff (Goldsmiths, University of London)
This book follows on from earlier publications with Metropolis M Books edited by Henk Slager including: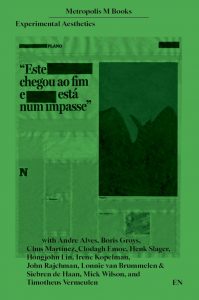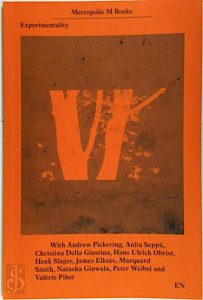 You might also wish to look at the (2004) anthology Artistic Research co-edited by Annette W. Balkema and Henk Slager, Lier & Boog Volume 18, that was a key impetus to the widening debate on artistic research.